– Bar Time Story –
Once upon a time, there was a small village located far away from
civilization.. Deepest in the woods, down in a bushy valley where the northern ancient culture
had been preserved and confined for a very long time…
Forest was their farm…. wild animals were their feast…
Living with gifts of nature was their way of life…
One day a young bartender got lost in the forest and
stumbled across this long-lost village.
From months of living among locals, the young bartender rapidly grasped
on to the culture and senses of the villagers special 'gifts from nature'
He then returned to civilization along with hismagical experiences. In hopes to share bits and pieces of
his gathered wisdom of the long lost village with the outside world.
…
– Visit a Bar –
Open Every Day
Time 18.00 -24.00

Limited serves. Please contact us for seat availability.
Our cocktails are created with
local fresh ingredients
Our passionate bartenders are northern native who truly understand
northern culture and willing to share the culture and into every glasses
Therefore, sometime the drink may come slower than expected, please be patient.
Khao-Lang
Rice is the main ingredient in every meal of local people especially dinner, the special meal. Khao-Lang in local language means 'Dinner' we combine 3 kinds of rice into this glass to represent the beautify aroma of Thai rice to celebrate for your special meal
Oon-Gaya
Oon-Gaya, the only spirit-forward cocktail in this menu, inspired from winter in valley in the north where local tribes farm the winter fruit and flower. We blend in the local fruit and flower to represent the way that local tribe drink alcohol to help warm themselves from freezing weather.
Thong-Suk
Thong-Suk is 'shiny golden' which is similar to 'Suvannabhum' which is another name of Thailand. These names come from abundant and prosperity of the land where possesses source of food, fruits and so on. We represent the golden by using Durian, the king of fruits, as the main ingredient of this cocktail. However, with our blend, the taste can persue not-a-durian person to try. Taste the shiny-golden' of Thailand, try Thing-Suk.
Plook-Chewa
Plook-Chewa means 'Revive' but we don't mean to revive someone from death, but reviving is common believe of local hill tribes that giving some offering to good spirits will help them revive happiness, abundant and other good things to a blessed life. This glass inspired from those ritual using Chiangmai ingredient and Chinese inspired ingredient to represent ethnicity of tribes. Fire is the most important element of the ritual which translate into smoky scent in this cocktail.
Bupha-Ratri
Bubpha-Ratri means 'Night Flowers' that give mysterious aroma in the middle of the night and fade away in the morning. You can't find the source of those aroma in the middle of the night since it is too dark and the blended aroma always harmonize from different kind of flower. We mix those together in this glass to represent the mysterious beautiful aroma of the night flowers.
Phee-Ka-Noon
Phee-Ka-Noon is common known as Thai ghost which is not actually ghost but people who live from ancient age until now and they definitely will continue living in the future but different name in different age. Ka-noon is actually jackfruit but besides jackfruit Phee-Ka-Noon always involve with Banana and some with Longan. You may confuse what it is. The best way to know is to ask our bartender.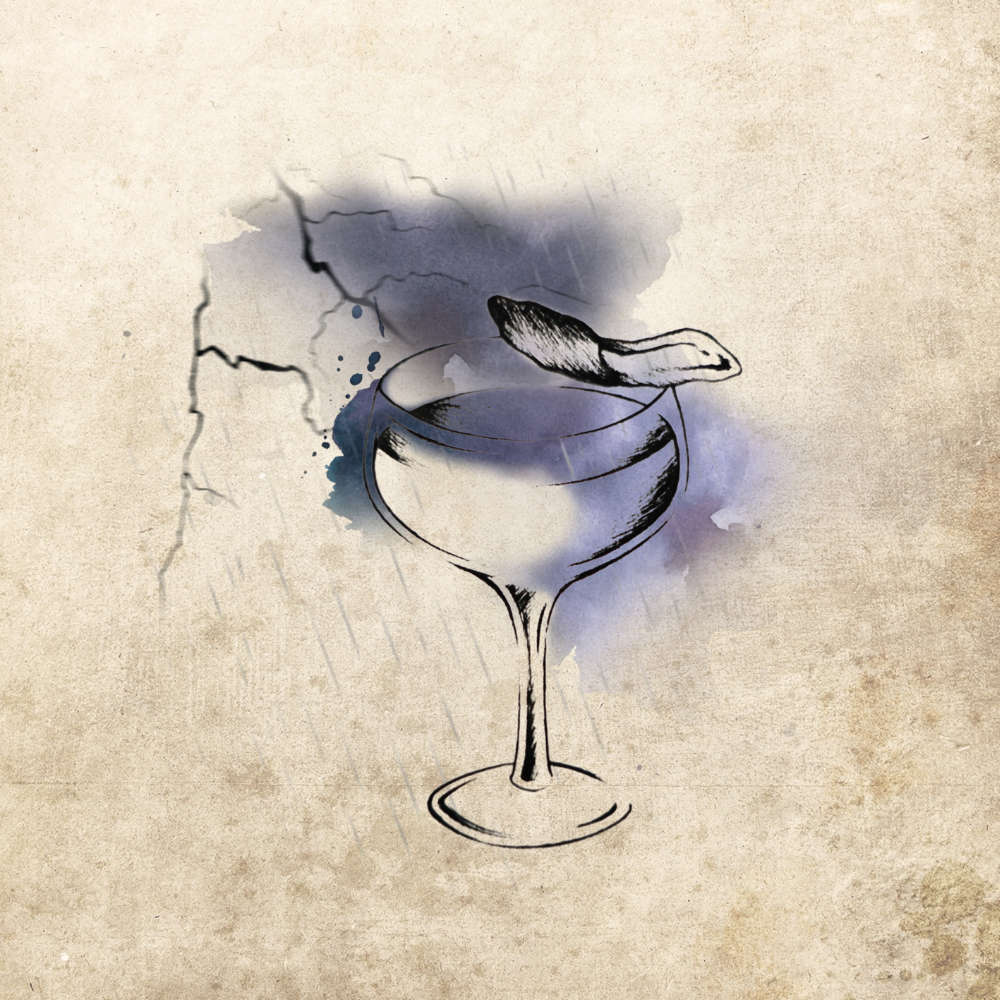 Fah-Ka-Nong
Fah-Ka-Nong means a lighting storm which, from our view, it seems scary but for the villager in the mountain it is a gift from god that rejuvenate the forest, giving abundant to the land they live. We represent 2 dimension of the storm in this glass. On the scary side by its look, dark and bold while another dimension by its taste that hide the sense of tropical fruits like banana, orange, and the famous Chiang Mai coffee berry to represent abundant side of the storm.
Prai-Rum-Phan
Prai-Rum-Phan mean 'Harmony of the Forest'. This drink inspired from Thai local tribe who use ingredients they find from forest to create such a beautiful taste. Additionally, they even enhance the remarkable taste with local wisdom. We apply the same idea into this glass. Using ingredients we found in Chiang Mai forest combine with local wisdom and modern technique to make this glass as a representative to celebrate Thai wisdom.
Jun-Song-Lha
Jun-Song-Lha simulate the full moon night in the middle of the deep mountain in Chiangmai where full of the beauty of nature, the aroma of wild flower, the vibe of celebration of local villager. The drink is simple but we want to make the simplicity reflect what we saw in that day in the village in deep mountain.
Address       82/1 Chiyapoom Rd, Chang Moi Sub- district,
Amphoe Mueang Chiang Mai,
Chang Wat Chiang Mai 50300
Telephone.  +6653 233 717
Email.         THEELANNA@THEEVIJIT.COM
Copyright 2021. THEE VIJIT LANNA. All Rights Reserved