maesa elephant conservation park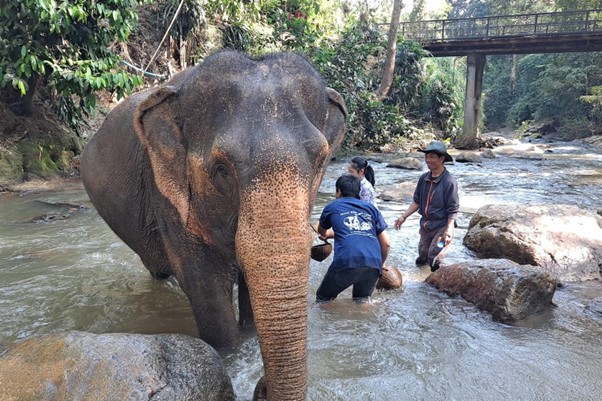 Formerly known as the Thai Elephant Care Center, and renamed The Chang Chiang Mai in November, 2019.  It is home to 14 elephants, mostly elderly, but with some younger ones too.
It is an ideal area for elephants.  There is forest, grass fields, a stream and several mud pits.
Visiting The Chang is by appointment only, and you must reserve either a full-day or half-day activity program.
The programs are fun as well as educational.  You can learn about the herbs that are used in medicinal preparations for the elephants, and help prepare special foods.  Learn about the elephant's body, with the aid of a skeleton.  Walk in the forest with the elephants, and observe them in the stream or playing in the mud pits.
________________________________________________________________________
Opening Hours : Open Daily : 9:00 am – 03:30 pm
Facebook : Maesa Elephant Conservation Park
Tel : 053 206 247
Google Map : https://goo.gl/maps/iXNX9UsGrpyXKRGa6